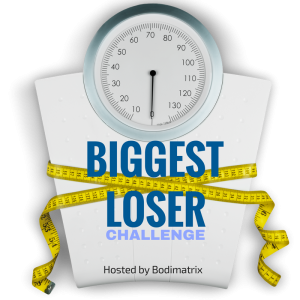 Magellan Rewards
BIGGEST LOSER CHALLENGE
Hosted by Bodimatrix
The Challenge Is Over!
Keven and I would like to take this time to thank all of the challengers for their participation. We had a great time getting to know all of you and wish you all continued success in making healthy lifestyle changes.  Let us know how it's going...we would love to stay in touch!
Best Health Always,
Keven and Susan 
Biggest Loser Winner Circle!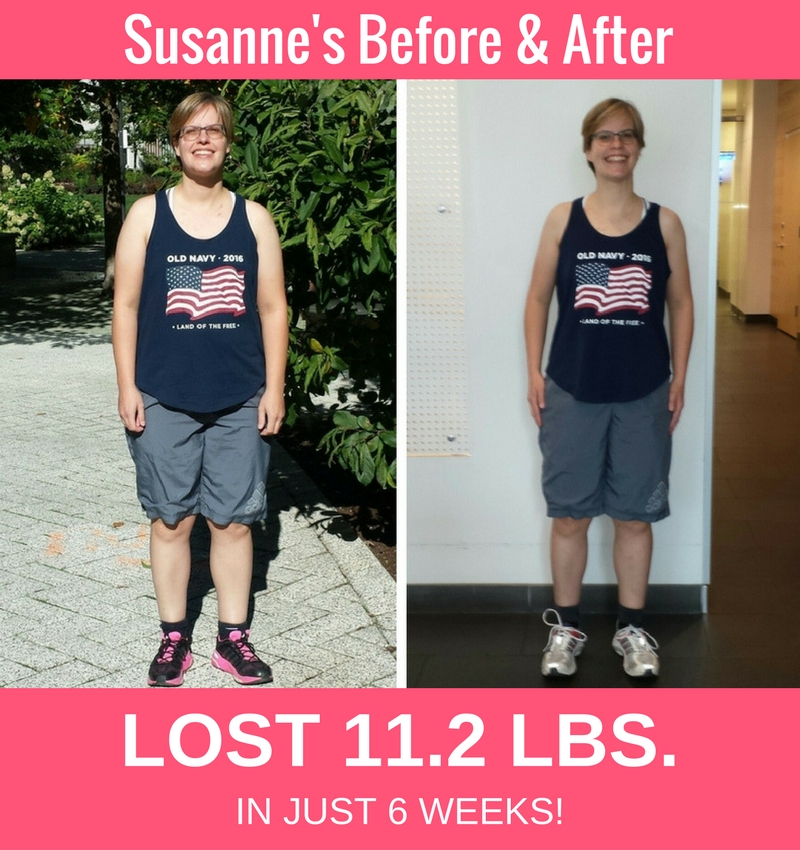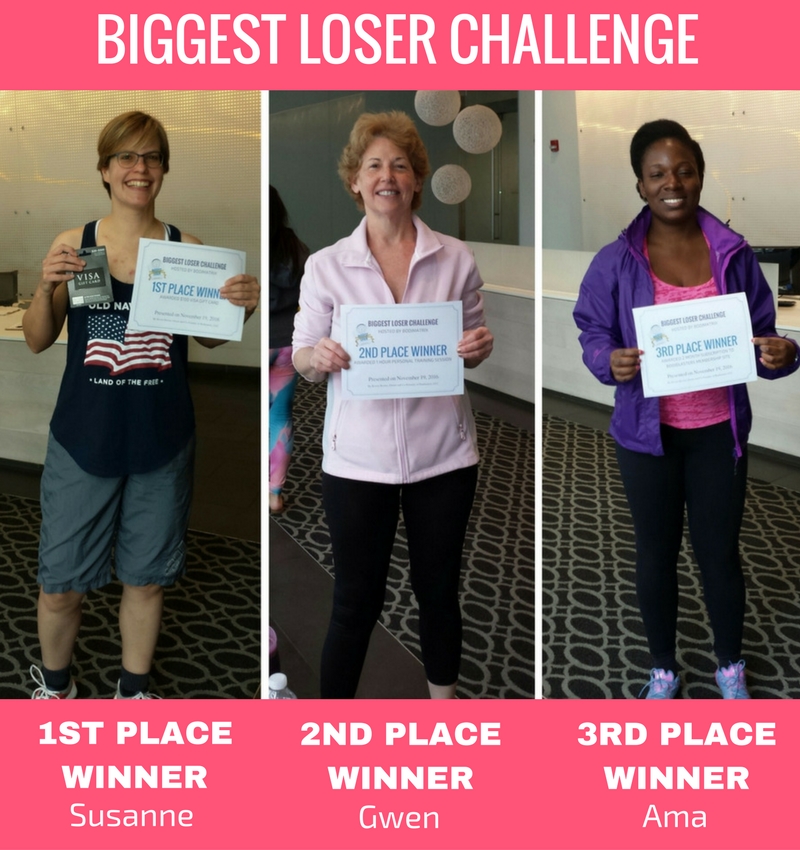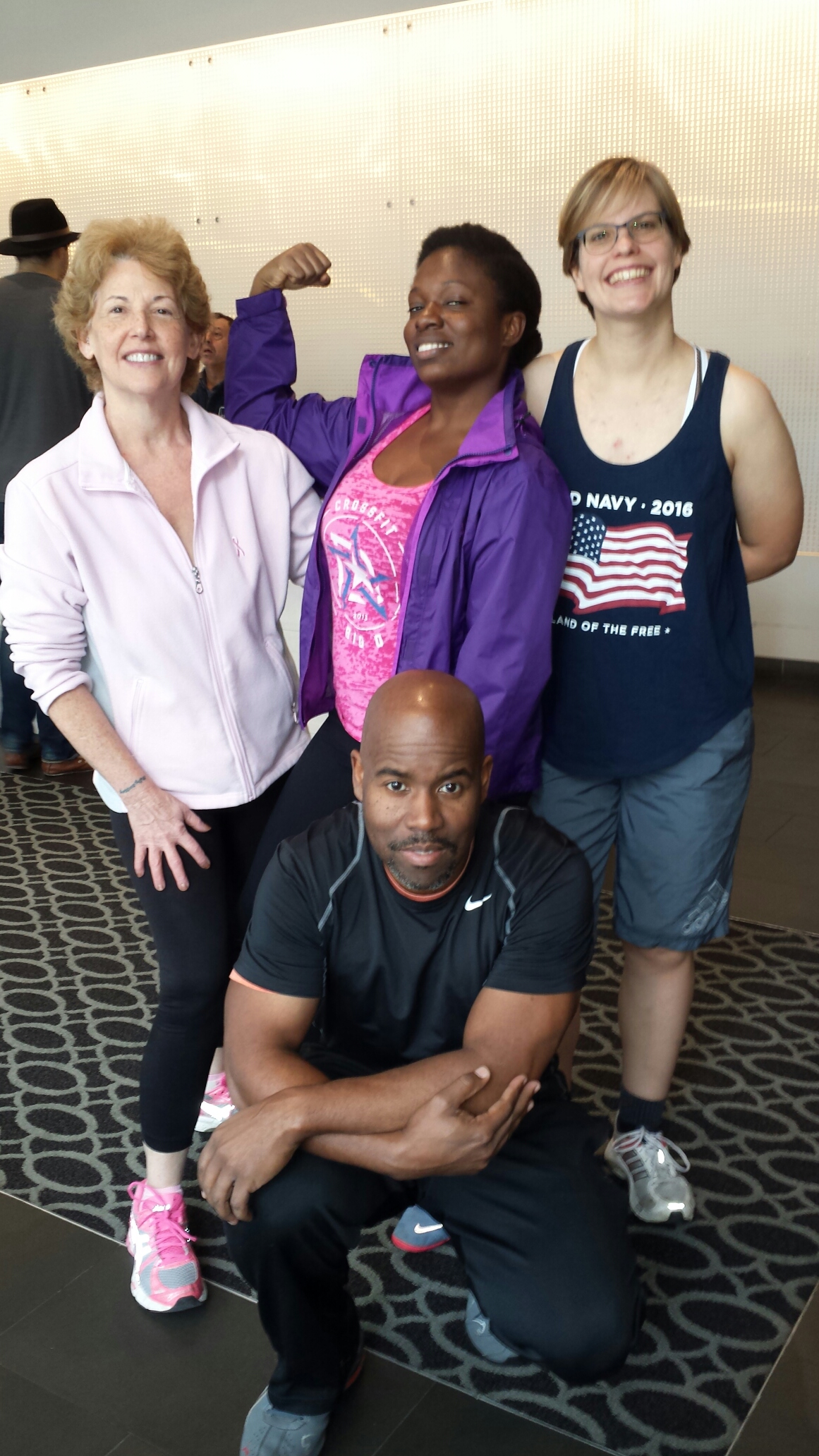 We don't have everyone's steps in, but combining all of your steps so far; you have walked from Chicago to New York City, NY and you would still have 52 extra miles to walk around the town! 
1,683,826 Combined Steps or approximately 842 Miles have been walked!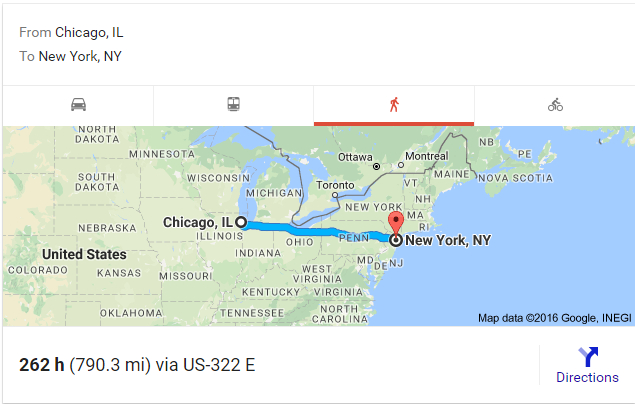 WEEKLY CHALLENGE WINNERS!
WEEK #1
TAKING IT ONE STEP AT A TIME!
The results are in and Evgeniya is the winner with 106,895 steps. She produced consistently strong numbers everyday. Let's all congratulate her on a job well done! Evgeniya won a 1/2 hour one-on-one session with Keven.  

WEEK #2
A FAST AND EASY WAY TO INCREASE YOUR QUAD STRENGTH...WALL SITS!
This week's winner was Susanne, who did a 3:34 minute wall sit!  Three minutes in to wall sit she held 2 bags, which was amazing!  Give her a pat on the back for a job well done.  She did her wall sits everyday and it showed. Susanne rocked it and won a 1/2 hour one-on-one session with Keven.  
WEEK #3
PLANKS REALLY GIVE YOUR CORE A COMPLETE WORKOUT!
This week's winner was Susanne, who held her plank for 1:42.61!   Just like last week's wall sits, Susanne did her planks everyday and it paid off! Susanne rocked it again and won her second 1/2 hour one-on-one session with Keven.  
WEEK #4
PLANK PUSH UPS TAKE IT TO THE NEXT LEVEL! 
This week's winner was Ateesh, who was the last man planking!   Susanne gave him a run for his money, but the pressure was on for Ateesh to represent the men in this challenge and he did it!  He won a 1/2 hour one-on-one session with Keven.  
WEEK #5
PUSHING THROUGH THE PUSH UP CHALLENGE! 
This week's winner was Susanne, who "pushed" through the challenge!   Susanne has given everything she has to every challenge and her win count proves that!  She eared another 1/2 hour one-on-one session with Keven. Way to go Susanne. 
Cheryl has not been able to make the weigh-ins, because she has been a little busy hiking in Arizona and Utah.  Her phone has been zipped up in her pocket, so it's not counting her steps correctly, but here is her proof! How amazing is this picture!  
She is really "

ROCKIN

" it!
(couldn't help myself...LOL)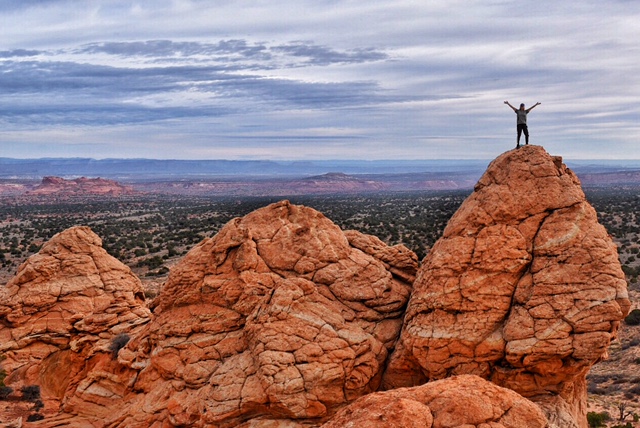 Weight Loss Percentage Formula
The formula to calculate your weight loss percentage is:  lbs lost divided by starting weight. Then, multiply the result by 100.
Example:
(5lbs / 150lbs) * 100 = -3.33%
Feel free to double check your numbers with this handy calculator!
So, if your starting weight is 150lbs and you lost 5lbs, you've lost 3.33% of your body weight.
The weight loss percentages are round up, so if you add each week together you might come up being a few decimals off.  Keep in mind that the winner will be based on using the beginning and final weigh-in weight for calculations. The weekly percentages shown here are only provided to give you an idea of your standing in the challenge.
Rules:
There is no cost to enter.  Winners will be calculated by percentage of body weight lost from the first weigh-in on October 8, 2016 to the final weigh-in on November 19th, 2016. Participants are required to weigh-in a minimum of 4 out of the 7 weigh-ins at the designated time and must weigh-in on October 8th and November 19th to be awarded a prize. We will measure you upon request, but measurements are not required. All weigh-ins will be with shirt and pants/shorts only. No shoes, belts, jackets, etc. Please wear the same clothing on both the first and last weigh-in dates.  Before and after pictures will be taken at that time and pictures will be taken of all prize winners. All pictures will be released to and owned by Bodimatrix, LLC without compensation. 
Prizes: 
1st place prize is a $100 Visa gift card, 2nd place is a 1 hour Bodimatrix personal training session ($85.00 value) and 3rd place is 2 free months of full access to Bodiblasters Monthy Membership site ($20 value.)  Prize winners will be contacted the week of November 20th, 2016.
Weight Loss Tools:
Group Fitness Classes will be held Saturday Morning at 11:00a.m. on October 15th, 22nd, 29th, November 5th and 12th. They are free to all participants who weigh in prior to class.  They will be held at the Lakeshore East Park, weather permitting.  Any class cancelled due to weather, will not be rescheduled.
Bodimatrix Biggest Loser participants are highly encouraged to make a personal commitment to adopting a healthy diet and exercise program.  Access to Bodiblasters Monthly Membership site and weekly group fitness classes are provided throughout  the challenge to assist you in your weight loss efforts, but are not required to be awarded a prize if a winner.  
Weekly stats will be posted on our Bodiblasters Monthly Membership site for participants to see standings and will only show first name and last initial, pounds lost and percentage of body weight lost. 
Eligibility:
You must be 18 years or older and a Magellan resident to register.  All participants must be registered by 12:00 a.m. Saturday, October 8 , 2016. Challenge begins October 8, 2016 and ends November 19, 2016. Magellan employees may participate but are ineligible for prizes. 
Surgical Weight Loss: We ask that participants who have had surgical intervention for weight loss since October 8th, 2015 (1 year) or plan to during the course of this program, not participate in this contest. Participants who plan to have other cosmetic procedures prior to November 21st that may result in weight loss such as liposuction or a tummy tuck, should also not participate.
HCG Diet: HCG is not FDA approved for weight loss. Bodimatrix, LLC does not support the HCG diet as a healthy weight loss program. If you are participating in a HCG diet program or if you plan to, you are not eligible to participate in this challenge.