Challenge Monday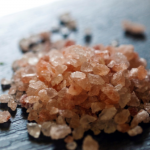 Added sugar Swap Challenge     
There's always a lot of talk about sugar and how bad it is for your body.  The fact is that people are getting it ALL wrong.  What they're reading about is true…. but only about ADDED SUGARS.
Man-made or added is not nearly the same as natural sugars.   Added sugar is chemically produced and added to many foods and beverages!  When you add sugar to food and beverages your body must figure out what to do with the added sugar. Remember your body is designed to handle and process naturally occurring sugar more efficiently than added sugars.
Natural sugars from fruits and vegetables is necessary and important for our bodies….in fact, it's a vital nutrient.
So which type of sugars should you choose?
Sugars from fruits , vegetables and beverages ( such as milk, freshly squeezed juices from fruits .

Safe sugar substitutes are listed below: source (https://www.nutritionaction.com/daily/sugar-in-food/sugar-in-food-which-sweeteners-are-the-safest-and-which-should-you-avoid/ )
Erythritol: Large amounts (more than about 40 or 50 grams or 10 or 12 teaspoons) of this sugar alcohol sometimes cause nausea, but smaller amounts are fine. (Sensitivities vary among individuals.) Erythritol, small amounts of which occur naturally in some fruits, is about 60 to 70 percent as sweet as table sugar and has at most one-twentieth as many calories. Unlike the high-potency sweeteners, erythritol provides the bulk and "mouthfeel" of sugar.

Xylitol: This sugar alcohol, which occurs naturally in birch and some other plants, is about as sweet as table sugar and has about three-quarters of the calories. Too much xylitol (about 30–40 grams or 7–10 teaspoons, although sensitivities vary) could produce a laxative effect.

Stevia leaf extracts: Stevia leaves have long been consumed in Japan, and we rate the extracts made from those leaves as safe, although additional safety tests (particularly long-term tests for cancer) should be conducted. That's because some short-term tests found that some stevia-related substances caused mutations and other changes in DNA, yet stevia has been tested for cancer in only one species (rat) instead of two species, as usually recommended.

Neotame: We also rate this among the safest sugar substitutes, but taste problems limit its use.
Your challenge this week is to replace ALL of your added sugars at home with one of the 2 forms of sugars mentioned above.  
Accept this challenge?  Let us know in a comment below!
Tuesday Tipster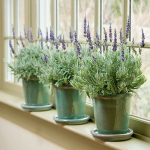 Purify the air inside your home by picking up a few indoor plants!  Plants are great for improving air quality and have also been proven to enhance cognitive function.  If you don't have a green thumb, here are a few plants that need little care and are almost impossible to kill: Spider plants, Dracaena, Peace Lilly, Boston Fern and Aloe Vera.  Just to be safe, always keep plants away from your pets.
Recipe Wednesday
Zoodles with Clams  (serves 4)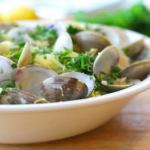 INGREDIENTS:
4 large zucchini or yellow squash (spiralized)
1/2 cup butter or ghee
2 shallots or 1 onion (chopped)
4-6 garlic cloves (chopped)
2 1/2 pounds clams (or a 50-count bag)
1/2 cup white wine
1/2 cup chopped Italian (flat leaf) parsley
1/2 teaspoon sea salt
1/2 teaspoon freshly ground pepper
zest of one lemon
INSTRUCTIONS:
Spiralize the zucchini and set aside.  Scrub the clams with cold water.
In a large sauté pan, melt the butter or ghee.  Add the shallots or onion and sauté until slightly softened.  Add in the chopped garlic and stir until golden brown.  Add in the clams, wine, 2 tablespoons of the parsley, salt, and pepper.
Cover with a lid and simmer until all of the clams have opened. Take out opened clams as needed with a slotted spoon and set aside in a bowl.  Once all clams have opened, remove them and add zucchini into the sauté pan.
Cook until desired tenderness has been reached & season with salt and pepper to taste.  Add the clams back in.  Toss and add remaining parsley and grated lemon zest.  Remove to a large serving bowl and eat immediately. 
[Credit: RealFoodOutlaws.com]
Thoughtful Thursday
Sometimes it's a whole lot easier to make smaller changes that add up to a major shift.  Small goals are not only easier to achieve, but they'll give you a sense of accomplishment which in turn gives you the momentum for larger strides.  Choose three mini-goals this week and make sure to keep your promise to do them.  You will feel great in accomplishing them!
Weekend Warrior Workout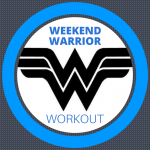 Complete 2-3 rounds in your best time with proper form.
Warm-up and cool down for 5-10 minutes each.
50 Arm Haulers  

2 Burpees

40 Flutter Kicks

4 Burpees

30 Renegade Rows 1-2

6 Burpees

20 Alt Seated Military Press

8 Burpees